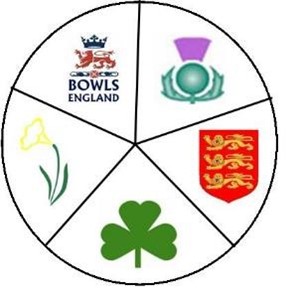 11th September 2020 – 9am
The British Isles Women's Bowls Council (BIWBC) has agreed a new-look for its international events to increase awareness of the women's game in the UK and closer align with the formats at world events.
The cancellation of all international bowls in the UK in 2020 due to Covid-19 presented an opportunity for representatives of England, Ireland, Jersey, Scotland and Wales to undertake a review of the two International Series for women.
A period of consultation with key stakeholders in all five nations had been undertaken and a revamp of the event was widely supported.
The revised format will see the introduction of a 'Top 10'  style event in 2021 featuring singles, pairs, triples and fours disciplines in place of the more traditional four-rink and six-rink events at junior and senior level respectively.
The new event will mean shorter, faster games with players participating in a range of disciplines that mirror the formats utilised at Commonwealth Games and World Bowls. It will also provide the potential for top players and teams in each discipline to compete directly against each other – an opportunity that does not currently exist in the UK.
Two teams per nation will be eligible to participate in both events, meaning the new-look will continue to provide players access to international experience in line with the current formats.
The new-look will be introduced at the Senior Internationals when England are the hosts at Victoria Park, Royal Leamington Spa, from Sunday 20th to Tuesday 22nd June 2021. The Junior Series will be held on Saturday 24th and Sunday 25th July 2021 at Llandrindod Wells, Wales.
BIWBC representatives will continue to work together to finalise the scheduling for both events and will circulate details once confirmed.
For 2021 only, and due to the Covid-19 enforced cancellation of the Junior Series in 2020, eligibility for the Women's Junior International Series has been amended by one year to provide an opportunity for players to participate in their final year at that level. All players that were aged 25 and under on 1st April 2020 will therefore be eligible for selection in 2021.
 BIWBC Programme of Events 2021
Senior Championships: Friday 18th & Saturday 19th June (Royal Leamington Spa , England)
Senior Series: Sunday 20th to Tuesday 22nd June (Royal Leamington Spa, England)
Junior Series: Saturday 24th & Sunday 25th July (Llandrindod Wells, Wales)
Junior Championships: Sunday 25th July (Llandrindod Wells, Wales)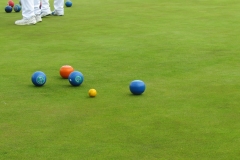 Fancy yourself a photographer?
Maybe you have something that already fits the bill?
We are looking for a new photo that will appear on the BLI Website, rules for the competition are below and there will be a PRIZE for the winner. A sample of what your picture should look like is included in this post.
1. It must be a bowling theme.
2. There should be no identifiable person visible
3. Preferably the club where it is taken should not be identifiable.
4. Colour will get you style points
***There are no limits on how many times you can enter!!! So enter early and often***
Winner will be chosen by a panel of 3, the Public Relations Officer, the BLI Webmaster and a professional photographer.
Closing date for entries is midnight September 30th and the winner will announced after.
Guide to this website
If you are having problems finding your way around this website hopefully the guide below will help you find what you are looking for.
IRISH LAWN BOWLS
Welcome to the official site of the Bowling League of Ireland and the Ladies Bowling League of Ireland.
Irish Lawn Bowls is the combination of the Bowling League of Ireland (BLI) and the Ladies Bowling League of Ireland (LBLI), the governing body for Lawn Bowls in the Republic of Ireland. The game is fast growing with clubs now in the following counties: Cork, Dublin, Kildare, Limerick, Meath, Offaly, Sligo, Waterford, and Wicklow. There are however many other counties where clubs are in the process of being formed.
Lawn bowls is a sport for all ages with competitors aged from under 10 to almost 100 currently playing in BLI/LBLI affiliated clubs. 
If you are new to the sport of bowls and want to find out how to play the game have a look at the following link which will help you find out how to play.
Map of Bowling Clubs within the BLI / LBLI 
Click on the "view larger map" button at the top right of picture for more details.  Note the details are what the individual club has put on Google and may not always be a 100% correct.  
A full list of BLI Member clubs together with their website details can be found at
For club addresses and Secretary Details see
Welcome to the BLI / LBLI Blog
Here will be posted various notice that we want to bring to your attention