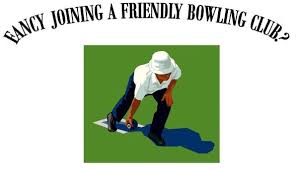 How to Join a Club
Have you ever wondered what the great game of Lawn Bowling is all about and have you ever wanted to try it out and see.  If yes, then hopefully this page will tell you all you want to know.
How to Find a Club
A full list of all the clubs who are members of the ILBcan be found at
https://irishlawnbowls.ie/ilb-secretaries-and-delegates/

Clubs are only too delighted to welcome new members and will be delighted if you visit them to show you the basics of the game.  To check a suitable time to visit you can contact the club secretary whose details you will get on the above pages
Joining a Club
Membership fees vary from club to club depending if they are a multi sport club, which in that case you pay a subscription to the overall club and then pay a fee to play in a particular section of that club. Most clubs charge a nominal subscription for junior players – under 18 or in some cases under 25. Some clubs charge a reduced subscription in the first year, as newcomers have to buy equipment.       
What Equipment do you need
 The first essential is a pair of flat shoes (no heels).  In the longer term you will need to buy bowling shoes which will cost you in the region of €40 to €80 depending on the pair you like.
It is advisable not to buy a set of bowls until you have had some coaching and can get a feel of the right size of bowls. All clubs always have some spare sets for newcomers to try out. A second hand set of bowls can cost anything from €150 up to €180 – a new set costs from €250 for your basic black or brown bowl to over to €300 for coloured bowls. The one thing about a set of bowls is that once you have decided on the right size and have purchased a set, they will last you a lifetime.
Once you start to play in league matches, you will need to purchase a set of white trousers. Some clubs play in club coloured shirts and others play in white shirts.  You will also require white rain gear as rain only stops play when the green begins to flood.
You will also require a bag to carry your bowls and shoes and rain gear.