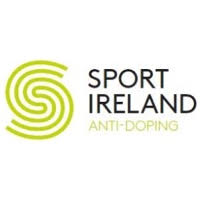 Anti Doping
Important notice from the Irish Sports Council – July 2009
Because the Irish Sports Council have been inundated with applications for medical exemptions from various minority sports they have decided to only target those players who are involved in national championships and internationals. They have included lawn bowls as one of the sports where this new rule applies.
There will be no more drug testing at ILB championships
Only players who have qualified for the national championships need to be concerned about possible testing if they are on medications that are on the list of banned substances.
Full details of what is involved can be ascertained from the Sports Ireland website Anti-Doping section at
https://www.sportireland.ie/Anti-Doping/
Notice to All Players
If you are on medication that is on the banned list of substances and have qualified for the National Championships or you are on the International Panel, then you must apply for a TUE as soon as the ILB Championships are completed. please allow 21 days for the application to be processed.
Players who are involved in Inter-Association, National Championships, and BIBC  Internationals, and other international competitions should complete the eLearning section on the Sport Ireland Website
 You will have to create an account, and then go through the various questions. You do not have to complete it in one visit, once you have logged on and answered some of the questions, you can log out and visit the site at a later time, and you will pick up where you left off.
 At the end you will get a certificate to confirm you have completed the task, and this is registered with Sport Ireland.
 Here is the link to eLearning
https://elearning.sportireland.ie/login/index.php
Update from World Bowls January 2009
Alcohol is no longer a banned substance for bowls.
Beta-blockers are on the 'in-competition' additional list. As such, competitors required to take beta-blockers, as prescribed treatment for a medical condition, will need to refer to their medical practitioner to ascertain whether an alternative, which is not on the banned list, is available or whether it is necessary to apply for a TUE.
The reason behind this rule is World Bowls Anti-Doping Regulations were necessarily rewritten and formally adopted two years ago to be fully compliant with the World Anti- Doping Agency (WADA) Code. WADA has recently undertaken a review of our Regulations and have advised that as members of the Confederacion Mondiale des Sports de Boules (CMSB), the umbrella body through which World Bowls is affiliated to the International Olympic Committee and the official signatory to the WADA Code, it is necessary for World Bowls to amend certain clauses within our current Regulations and action certain matters to maintain compliance with WADA and to protect CMSB's position in terms of compliance with IOC requirements. The Board has necessarily resolved to take all appropriate action.