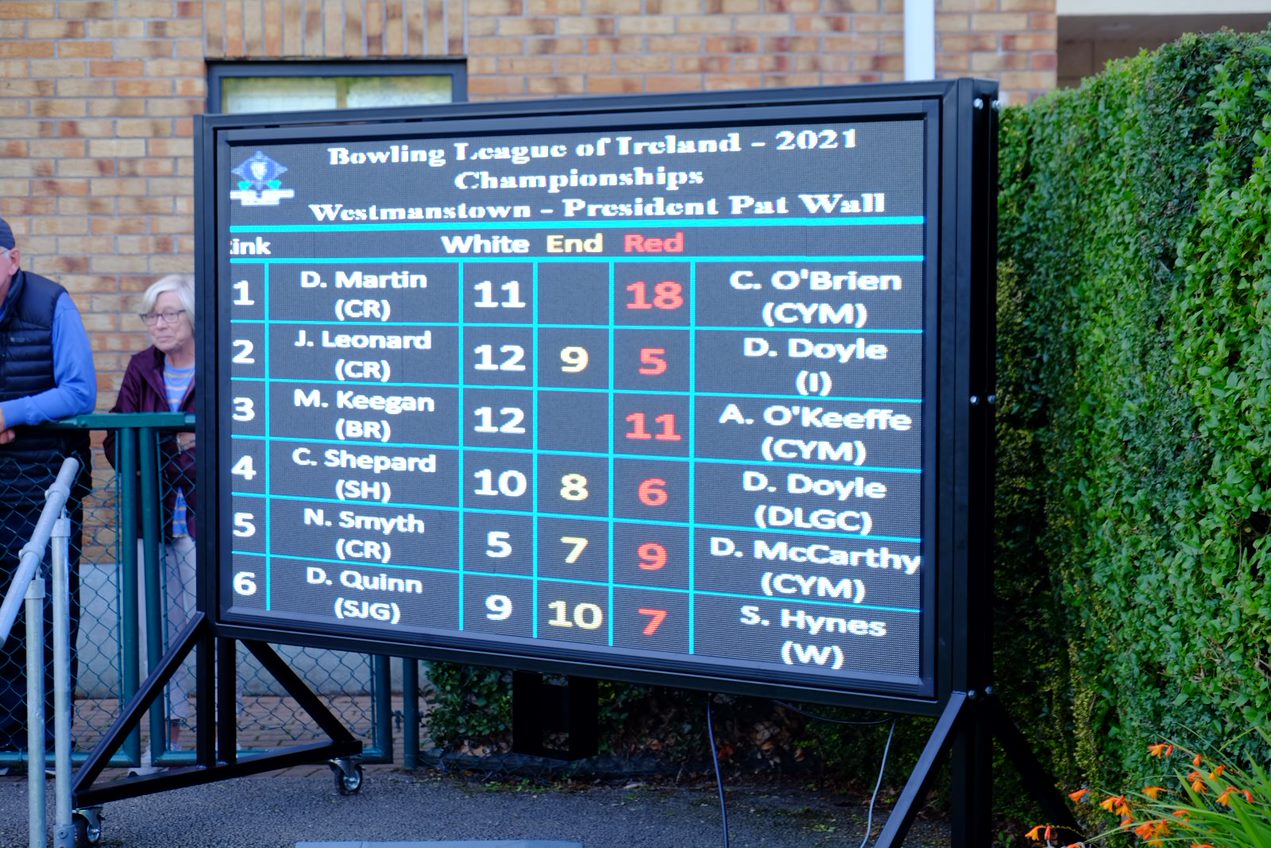 The BLI Championships for 2021 started last night in brilliant sunshine at President Pat Wall's home club Westmanstown.  The fans who traveled to support their fellow bowlers were treated to a great nights bowling.  Unveiled on the night was the new BLI Electronic Scoreboard a phot of which is included here.  The new scoreboard as well as the website online scoring system are fed from the same file so those that cannot attend can keep up to date with the on green scoring.
Adrian Doyle of Westmanstown Bowling Club will be taken photographs each day and these will be uploaded to the website as soon as possible after bowling completes.  To view the photographs click on 
You can view the appropriate days photos here and download any of you particular favourites  that you wish.
Our thanks to Adrian for the photographs.