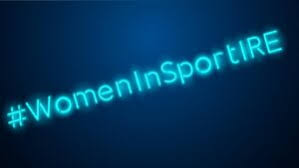 The following email has been received from Sport Ireland.
From: NGB
Date: Fri 12 Feb 2021, 17:18
Subject: Women in Sport Week for International Women's Day
To:
Dear NGB,
International Women's Day takes place on March 8th 2021.
To celebrate, Sport Ireland are hosting a Women in Sport Week where we will be showcasing various projects and initiatives taking place under the pillars of the Women in Sport Policy.
More information to follow.
Kind regards,
Louise Carey
High Performance and NGB Administrator | High Performance
Sport Ireland | The Courtyard | Sport Ireland Campus | Blanchardstown | Dublin 15