This is the Official website for the Bowling League of Ireland (BLI)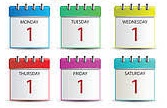 Notice to all Attending the 2021 BLI Championships
– Players, Officals and Spectators.
Practice Sessions
The Westmanstown bowling green is available for practice all day Sunday August 22nd from 10.30am. 
Semi Finals and Finals Arrangements
All semi-finals will be played from Monday to Thursday with finals taking place on Friday evening and Saturday afternoon with a possibility of Saturday morning. 
 Trial ends begin at 5.45pm each evening and 1.45pm on Saturday. All players should arrive by 5.30pm at the latest in order to be  in adequate time for them to check in, receive the match card and apply BLI stickers provided (ensure your existing stickers are removed in advance of arrival).  
 There will be tea/coffee and sandwiches available to all competitors before their matches each evening. 
 The attire for the full week is whites or club colours. Unfortunately due to the numbers involved and COVID restrictions dressing rooms will NOT be open so players and officials such as umpires should  arrive changed. 
 There will be no presentation meal after the finals on Saturday because of the Covid situation but cups will be presented to the winners on the green. 
 Please turn off your mobile phone.   If you are so important that you must leave it on BE SURE IT IS ON SILENT.  This applies to all attending the semi-finals and finals. 
Good Luck to all,
Stephen Millane, Hon Competition Secretary