This is the Official website for the Bowling League of Ireland (BLI)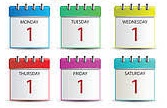 Notice to all Attending the 2019 BLI Championships
– Players, Officals and Spectators.
Practice Sessions
These are now complete/
Semi Finals and Finals Arrangements
Whites or Club Colours to be worn for all matches.
Please turn off your mobile phone.   If you are so important that you  must leave it on BE SURE IT IS ON SILENT.  This applies to all attending the semi-finals and finals.
All players must check in with the Competition Secretary Stephen Millane no later than 5.30pm each evening and no later than 1.45pm on Saturday.
Starting times for all matches Monday to Friday is 5.45pm
Complimentary Tea/Coffee and Sandwiches will be available for players and officials from 5pm each evening.  
B.L.I. bowls stickers will be provided for all matches, please ensure your existing stickers are removed.
Finals will be held on Friday and Saturday the Schedule to be advised during the week.  Players must be available for play on both days. Players may have to play 2 matches on the Saturday.
All players involved in the finals on Friday and Saturday are invited to the Finals Dinner on Saturday evening 6.00pm in Blackrok  Bowling Club. If you are unable to attend please advise me before start of play on Saturday. Greys and Blazers must be worn at the meal.
Please ensure that you are in compliance with the B. L. I. Anti-Doping policy.   
It is very important that all bowlers make an effort to attend the championships whether their club is involved or not.
Again this year I will make every attempt to follow the format of the National Championships where both sem-finals and the final of each competition are played on the same rink and setting.  This is not always possible because some players may be involved in a number of competitions and also the rotation of the green during the finals week.
Good Luck to all,
Stephen Millane, Hon Competition Secretary
Notice to 2019 Winners
Cups will be presented on the finals Saturday but must be returned within 2 weeks for engraving.