This is the Official website for the Ladies Bowling League of Ireland (LBLI)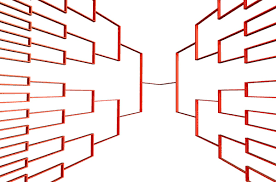 LBLI COVID Championships 2021
Note for Players
1st  and 2nd Round Matches
Players on the top of these draws are at HOME.
HOME players must organise a marker.
Players, please make contact with each other to organise your match.
Closing date for these matches is 5th September.  A small extension can be given for an emergency situation.
Please send Comp Sec/Rosie 087 6489819 the result after the match has finished.
Reminder:  All Singles matches – 4 Bowls and Winner is first to reach 18 shots.
All Pairs matches – 2 Bowls each and 18 ends (if tied at end of 18 ends please play an                extra end to determine winner)
If any player needs a contact number for their opposition please message Rosie,087 6489819, and I will pass on a mob number.
Casual clothes can be worn for 1st and 2nd Round Matches.
SEMI FINALS  &  FINALS   in  SKERRIES B.C.
18th September for Semi-Finals and Finals of Senior & Junior Pairs.
25th September for Semi-Finals and Finals of Senior & Junior Singles.
Both days commence at 1030 a.m.
Players to arrive 15 minutes before start to check-in and receive match card.
Please keep your Club Stickers on your bowls.
White and Club Colours to be worn.
Due to COVID restrictions dressing rooms will NOT be open so all Players/Officials/Umpires should  arrive changed.
Players are advised to bring their own water if needed.
Lunch bags will be available for players between Semi-Finals and Finals.
HSE restrictions apply – social distancing, masks where relevant etc.