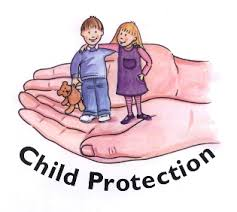 Irish Lawn Bowls ILB) is committed to the enjoyment of bowling by people of all ages, gender, abilities etc.   The policy of the ILB is to respect the dignity and rights of all players and is fully committed to safeguarding children and by working under the guidance of safeguarding policies, all volunteers seek to create safe environment for young people to grow and develop within the sport.
Irish Lawb Bowls endeavor to maintain the key values of Respect, Inclusivity, Integrity, Excellence and Fun and ensure all volunteers understand the importance of childhood by adhering to the following principles
Needs of the child
All age-grade bowling experiences should be guided by what is best for children. This means that adults should have a basic understanding of the emotional, physical and personal needs of young people.
Integrity in relationships
Adults interacting with young people in bowling are in a position of trust and influence. They should always ensure that young people are treated with integrity and respect, and the self-esteem of young people is enhanced.
Fair Play
All age-grade bowling should be conducted in an atmosphere of fair play. The principles of fair play should always be emphasised, and organisers should give clear guidelines regarding acceptable standards of behaviour.
Quality atmosphere & ethos
Age-grade bowling should be conducted in a safe, positive and encouraging atmosphere.
Competition
Competition is an essential element of sport and should be encouraged in an age appropriate manner. A child centred ethos will help to ensure that competition and specialisation are kept in their appropriate place.
The Sports Councils' Code of Ethics should be used in particular with regard to the principles to safeguard children from harm.