This is the Official website for the Bowling League of Ireland (BLI)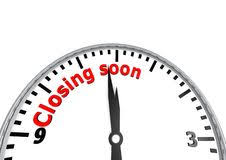 BLI Championships Closing Dates
 Below are listed the closing dates for the current seasons championships up to but not including the semi finals.  Players required to play a championship match in a green more than 100 kilometres from their home green will have until the Sunday following the closing date to play their match. 
New for the 2019 Season
A new pairs competition, The Millane Cup,  will be run for the first time in 2019 which will be open to all members of both the BLI and LBLI.  The rules are as follows
A pair shall consist of a male and a female
Both players must be affiliated to either the BLI or LBLI
Both players must be from the same club
A match will be 4 bowls each over 18 ends
Normal competition rules will apply for everything else
There is a limited amount of evenings available for closing dates with the current competition closing dates and open tournaments so the quarter final closing date of the July 5th clashes with the Dun Laoghaire Champion of Champions. If anyone in the pairs is also due to play in the Champion of Champions that night a five day extension will be granted.
 Because this is a new competition it is difficult to assess the amount of entries to expect so another closing date may need to be added when all the entries are in.
The BLI competition entry forms will be sent to all clubs in the coming weeks. These will contain a column for the Millane Cup. Both names must be entered and sent to myself. The BLI treasurer will bill the club for all BLI entries including both players entering the Millane Cup.
The closing date will be April 12th at 5pm and the cost is €7 per person (€14 per pair) similar to the cost of all the other BLI competitions.
The draw will take place a few days after the closing date. This will be sent to all clubs and also posted on the website.
2019 Championship Closing dates
| |   |   |   |   |   |
| --- | --- | --- | --- | --- | --- |
| |   |   |   |   |   |
|   | Round 1 | Round 2 | Round 3 | Round 4 | Round 5 |
| Marper | May 9th | May 30th | June 13th | June 27th | July 11th |
| Boyd | May 29th | June 12th | June 26th | July 10th | |
| Baird | May 1st | May 22nd | June 5th | July 3rd |   |
| Sixsmith | May 23rd | June 6th | July 4th |   | |
| O'Leary | June 14th | June 28th | July 12th |   |   |
| Nassau | May 9th | June 13th | June 27th | July 11th |   |
| Tyler | May 8th | June 12th | June 26th | July 10th |   |
| BLI Cup | May 22nd | June 5th | July 3rd |   |   |
| Mecredy | June 6th | July 4th |   |   | |
| Railway Union | July 12th |   |   |   | |
| Bank of Ireland | July 5th |   |   |   | |
| Millane Cup | April 26th | May 10th | May 24th | June 7th | July 5th |
BLI Champioship Finals Week - July 29th to August 3rd