This is the Official website for the Bowling League of Ireland (BLI)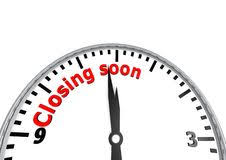 BLI Championships Closing Dates
 Below are listed the closing dates for the current seasons championships up to but not including the semi finals.  Players required to play a championship match in a green more than 100 kilometres from their home green will have until the Sunday following the closing date to play their match. 
2020 Season
Entry forms for the various BLI competitions will be sent out in early March to which the closing date will be Friday April 3rd at 5pm.
It is important all entries are returned on the excel spread sheet that will be sent out. Postal entries will not be accepted.
The Hon Treasurer will invoice each club for payment in due course.
The draw will take place a few days after the closing date. This will be sent to all clubs and also posted on the website.
 
 
 
 
 
 
 
 
 
 
 
Round 1
Round 2
Round 3
Round 4
Round 5
Round 6
Marper
May 7th
May 28th
June 11th
June 25th
July 9th
Boyd
May 6th
May 27th
June 10th
June 24th
July 8th
Baird
April 29th
May 20th
June 3rd
July 1st
 
Sixsmith
April 30th
May 21st
June 4th
July 2nd
O'Leary
May 1st
June 12th
June 26th
July 10th 
 
Nassau
May 7th
June 11th
June 25th
July 9th
 
Tyler
May 6th
June 10th
June 24th
July 8th
 
<
BLI Cup
April 29th
May 20th
June 3rd
July 1st 
 
Mecredy
April 30th
May 21st
June 4th 
July 2nd 
Railway Union
June 12th
June 26th 
July 10th 
 
Bank of Ireland
July 3rd
July 17th
 
 
Millane Cup
April 17th
April 24th
May 22nd
June 5th
July 3rd
<
July 19th
BLI Champioship Finals Week - July 27th to August 1st